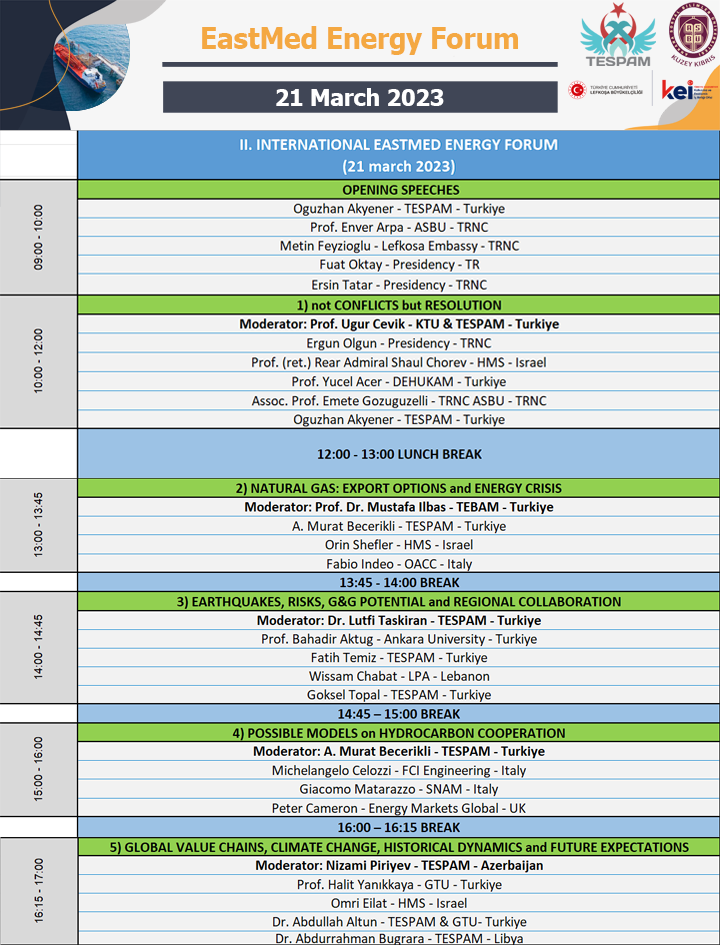 II. INTERNATIONAL EASTMED ENERGY FORUM
II. International Eastern Mediterranean Energy Forum is an international event based on energy-oriented win-win diplomacy within the resolution of conflicts in the region. Within the event, many issues such as conflicts, solution possibilities, political approaches, economic and value chain factors, sociological and environmental issues, earthquake risks and export alternatives are evaluated in separate sessions.
Continuing with the motto of "Energy to produce real solutions instead of higher conflicts", an effort is made to create a synergy within the framework of using energy as a leverage for peace in the region.
All the countries of the region were invited to this event (although some of them did not participate) in order to establish a realistic and effective ground for reconciliation and not to marginalize anyone.